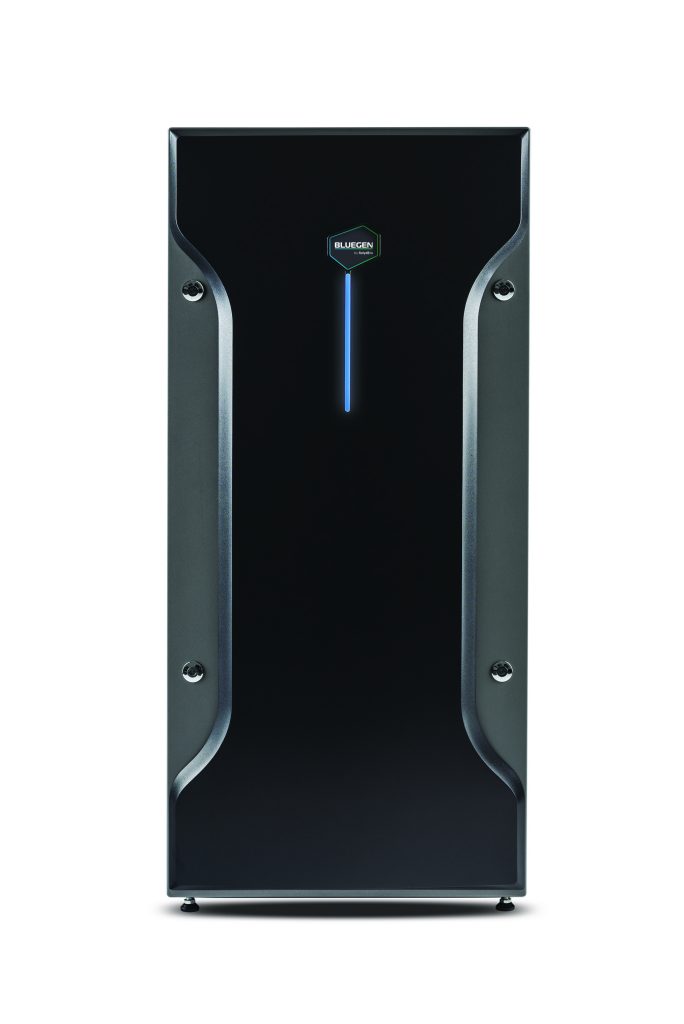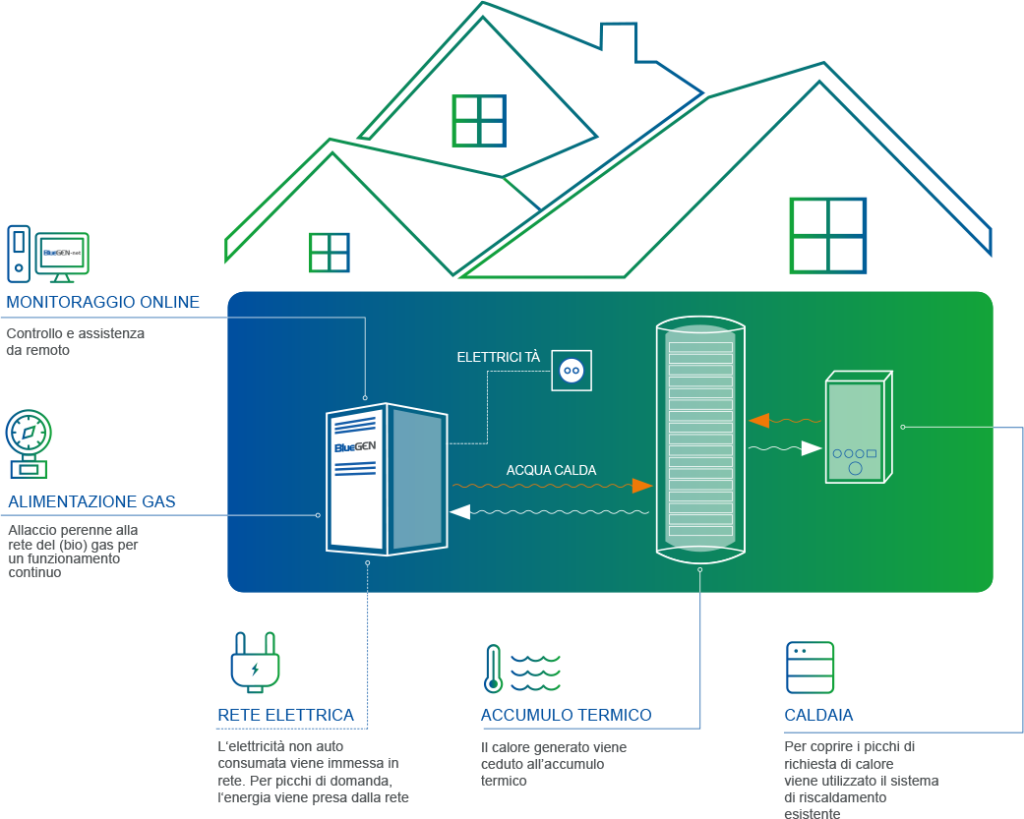 BlueGEN is the fuel cell micro-cogenerator that generates electricity and heat from natural gas, without combustion. Ideal for users with constant energy consumption.
It allows a drastic reduction in costs: a security in the face of continuous increases in energy costs.
It has half the environmental impact of conventional power plants. It is easy to install and has an annual energy yield comparable to that of a 10-12 kW photovoltaic system with the advantage of having a constant production and requiring the space of a washing machine. With the maintenance contract, you no longer have to worry about anything.